Broadway Ultra Society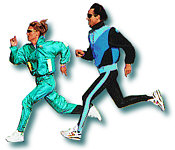 For latest Race info contact Rich - B.U.S at 917-620-3431
or contact us via email
also, check for postings on the new NYUR Forum
Preliminary Results for the BUS 6-Hour Run & 3-Hour Award Run on Saturday, April 6th are now available. Contact us if you have questions.
---
It's time to start or reaffirm your membership in the Broadway Ultra Society (BUS) for 2013. Click BUS 2013 Membership Application and send us your new or updated information to be sure you don't miss any of the new events Richie is planning for 2013.
---
It was cold, windy and hilly, but we all seemed to enjoy the December 22nd BUS Queens Fat Ass 50K & 30K Sprint . Results are now available, and we'll be posting more pictures soon.

---
The final Grand Prix event for 2012 is now in the record books... the 6 Hour-60th Birthday Run presented by the GLIR Club was another great ultra run... and the Results have been posted.

Our last BUS event was the BUS 6-Hour Pajama Romp on Saturday, 7/28/2012. In spite of a few weather related problems early on it seemed to be a fun summer evening run for all.


**** FINAL Results ****

... and check out the photos on the NYUR Flikr page
---
February 20, 2013 BUS Newsletter mailing (with more on 2013 event plans)
January 17, 2013 BUS Newsletter mailing (Including 2013 Membership Application)
---

2013 Grand Prix Standings after 1 Event



FINAL 2012 Grand Prix Standings & Awards



FINAL 2011 Grand Prix Standings



Final 2010 Grand Prix Standings



Final 2009 Grand Prix Standings

For info on any of the races drop us an email -Rich at
or



Pace calculator