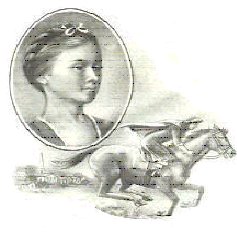 Sybil Ludington 50K - Race Date April 16, 2011
---
Find out about this great race from fellow runners...
Post questions and join the discussion on the NYUR FORUM.

Share your personal photos on this forum, or send them
to and we'll get them shared somewhere.
---
---
Kevin Sheldon-Smith Wins at the 2011 Sybil Ludington 50K!

Quoting from the Race Director's report on the official Taconic Road Runners site.
Two 50 year-olds in Top Three!

Two 50 year-olds, Kevin Sheldon-Smith and Taconicís own Greg Diamond sandwiched young Aaron Heath to lead the field at the Sybil Ludington 50K last Saturday. Kevin, English fells runner, ultrarunner and ex-Harrier pilot flew around Sybilís hilly route in 3:38. Aaron, only 36, sped past Greg in the late miles to grab second in 3:39, and Greg in his maiden ultra and Sybil debut, managed a fine 3:44. Both Kevin and Greg emphatically busted the existing 50+ age group record (3:52) held by the writer of this report for 25 years.

The first woman was young 21 year-old Lizbeth Kelly who crossed the line with boyfriend Daniel Yoder in 4:55.

The winning relay team was Chris Gould and Brian Gerety in a less than stellar 4:25. The second team, the only mixed pair, was awarded a special prize ďMy Honey is a WinnerĒ by a new local sponsor White Oak Apiary. Mike Lynch and Kathy Jackson were the lucky pair running 4:30.

The day was cloudy and cool, reaching no more than 40F. Most runners seem to find it quite satisfactory. A jolly bunch of runners and supporters enjoyed lots of food and refreshment at the VFW. Many at the gathering were pleased to see Joe Handelman, looking fit and well, speaking softly but carrying a stick. Joe was Sybilís first 80 year old finisher last year before being felled by a stroke. Joe gives lots of credit for his recovery to his running and participation in Sybil. Itís good to have Joe back!

David Farquhar
---