2013 Staten Island 6 Hour Ultra Marathon Race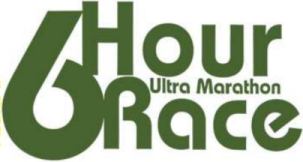 (Presented by Race Director Michael Tobin and the Richmond Rockets Running Club of Staten Island
in association with the Broadway Ultra Society)
---
Latest NEWS!!
This race is still on the calendar for 2013.
It will be run on the original date (Saturday, September 21st) but due to last minute permit
problems the original location has been changed to Silver Lake Park, still on Staten Island,
about a mile down Victory Blvd. from the original Clove Lake site.
The race will start at 8am.
If you are coming by the 7am ferry from Manhattan, the race team will provide a shuttle from the terminal to the race start.
The starting/staging area & number pick up will be at the corner of Forest Ave. and Victory Blvd. (see Silver Lake map)
There will be ample parking along Forest Ave.
The course will be a continuous 1.6604 mile loop thru scenic Silver Lake Park.
The race fee is a bargain at ONLY $20 for pre-registration (which includes a T-Shirt).
Please get your Pre-registration forms in by September 17th... we will also accept race day entries for a fee of $30.
The previously planned accompanying 3-Hour event has been dropped, but for
those of you looking for a long training run, join us for the 8am start and run only as
long as you want... you will be scored and included in the published results.
---
LOTS of Photos on the NYUR Flickr Site (Courtesy of photograper Glen Teitell of Freeze Frame Studio)

It really was a great day and lots of us turned out for this great race. (53 women runners and 52 men)
Congratulations to Ryan Witko for his 1st place finish of 50.86 miles,
and Sky Canaves for her 1st place women's finish of 41.92 miles.
---
As in the past, the 6-Hour event will be a
New York Ultra Running Grand Prix Event for 2013.
---

The Race Director
or contact the Broadway Ultra Society by email or at 917-620-3431
---